Hi, I'm Jeffrey Moro.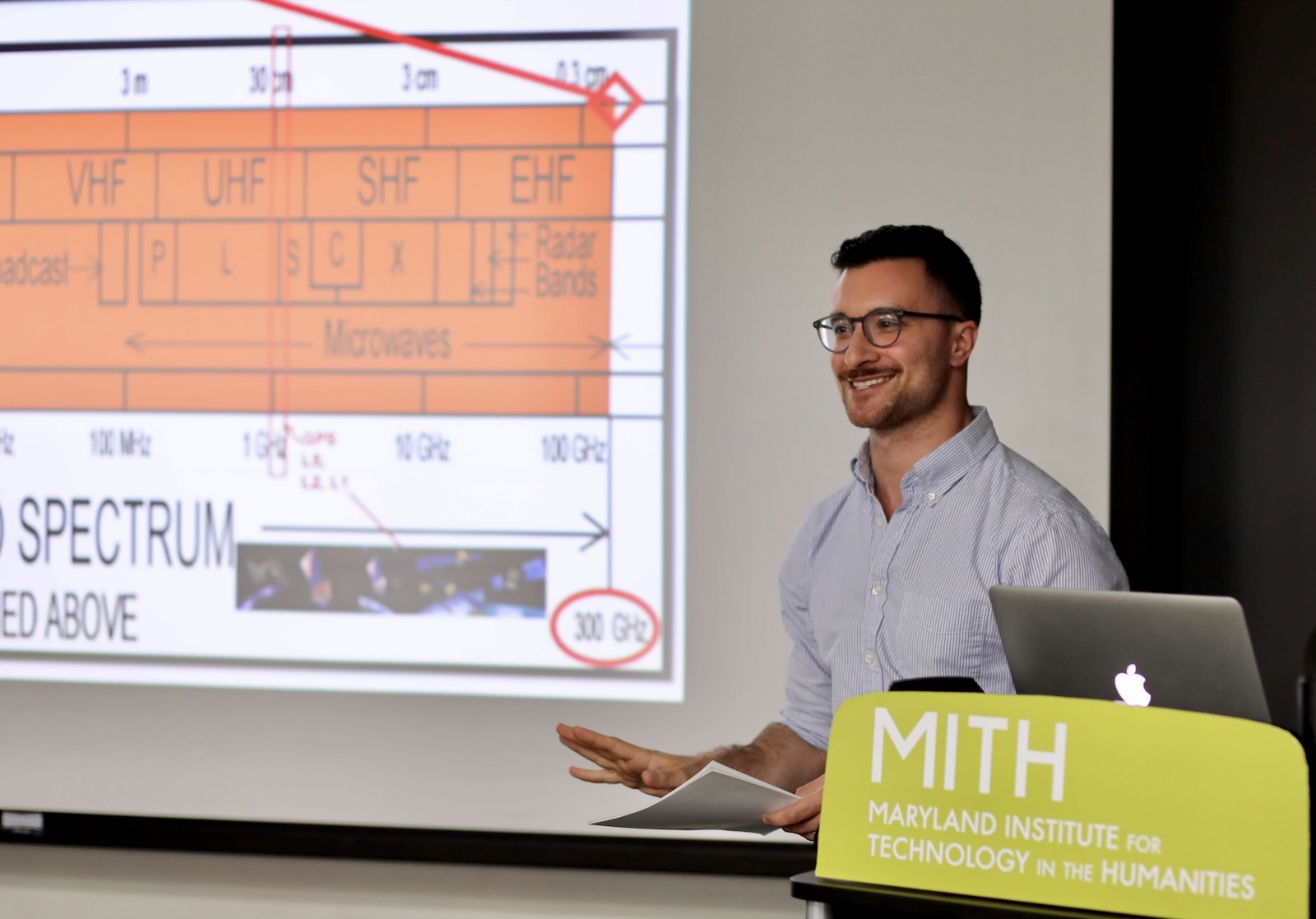 I'm a researcher, writer, and occasional computer programmer interested in how media technologies facilitate our cultural understanding of the natural world. I hold the position of Assistant Clinical Professor of Digital Humanities and Digital Studies with the African American Digital and Experimental Humanities (AADHum) Initiative at the University of Maryland, where I also received a PhD in English.
My recently completed doctoral dissertation is a book project titled "Atmospheric Media: Computation and the Environmental Imagination." It's a cultural study of how we mediate the air as data, touching a variety of registers from HVAC systems in data centers to Twitter bots about space probes to the toxic fumes of 3D printing. My writing has appeared in Amodern, Media Fields, Qui Parle, and the Los Angeles Review of Books.
I'm always interested in new collaborations and opportunities, particularly on projects that bring together data, culture, and environmental sustainability. I am a cofounder and active team member of the Immersive Realities Labs for the Humanities, a multidisciplinary research lab that integrates emerging digital technologies with the critical lens of the humanities. Past lives include work as a site manager for Romantic Circles, a born-digital journal of Romantic literary studies, and as a post-baccalaureate resident with Five College Digital Humanities.
On this corner of the internet, you can see some of my work, check out my CV, take a closer look at the courses I teach, or read some blog posts. Though if you'd rather look at a picture of my cat, I really couldn't blame you.